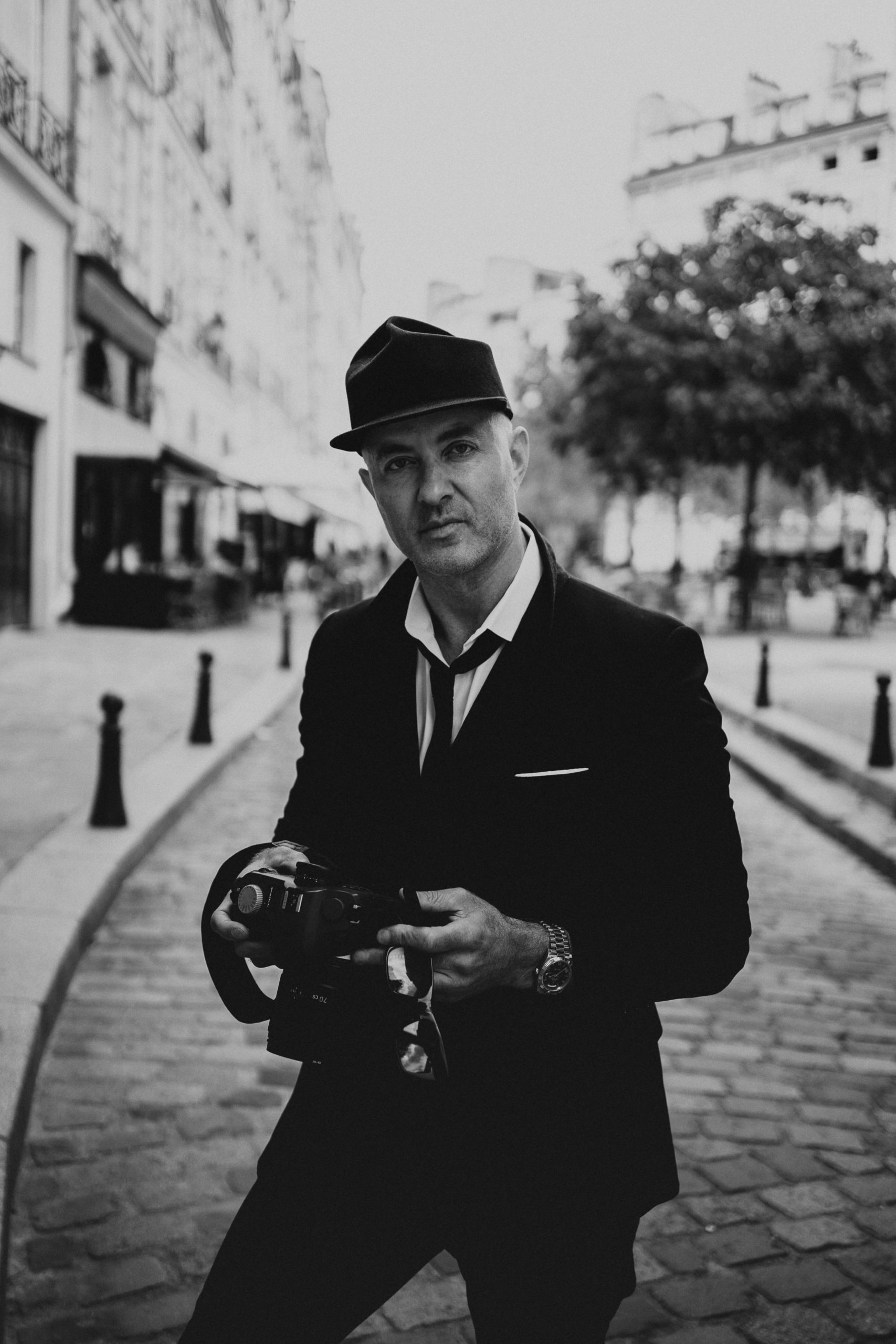 David Drebin's is one of the greatest photographers of our times. After graduating from Parsons School of Design in New York City in 1996, he rapidly made a name for himself as an internationally renowned fine art photographer. His photographs are epic, dramatic and above all, cinematic, therefore collected all around the world. At a second glance, the strong emotions a seamlessly smooth surface become apparent, sometimes only indicated by a gesture, a glance, a tear, a movement or action. From resplendent panoramas or cinematic, glamorously staged moments, Drebin always tackles big emotions like humor, love and sex.
He is a multidisciplinary artist working in various art forms producing limited edition works including Photographs, Lightboxes, Neon light Installations, Sculptures and Etchings on Glass.
His artworks  have been shown in countless exhibitions in the most prestigious galleries worldwide and are represented at the most important art fairs, as well as being sold at numerous international auctions.
Accepting
Credit Card
Bank Transfer